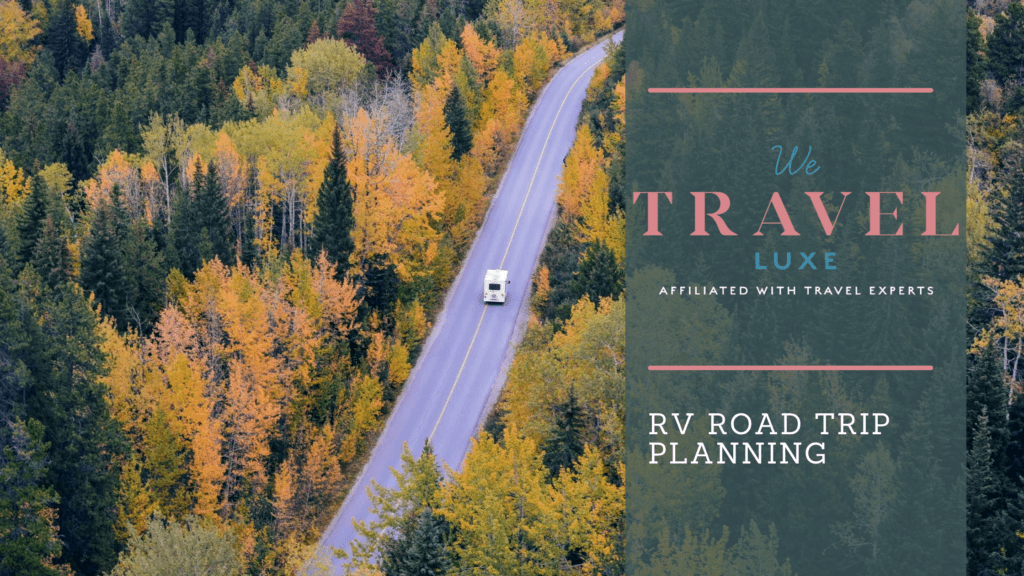 RV Planning Pre-Trip Questionnaire
We Travel Luxe, affiliated with Travel Experts, a Virtuoso member, specializes in luxury four and five star travel experiences. We work only with trusted partners around the world.
The allure of the open road, quality time with family, and the beauty of the United States of America makes RV journeys memorable. But, it can be extremely intimidating to plan, especially for first timers.
Let us tell you how we work. We understand RV trips have a lot of moving parts. We work with an award-winning, luxury travel operator with a serious passion for the Americas. They only work with travel advisors to plan the perfect RV trip for YOU with the least amount of hassle and time on your part. They can work with any budget.
We Travel Luxe charges $200 to secure travel planning services for your RV trip. We will be with you every step of the way from door to door and will be your trip liaison. Then, there is a $100+tax per day charge for full service itinerary planning and campground booking PLUS full service "on the road" trip concierge.
You will have the security and safety of having a "team" during your trip, but you don't have to share the s'mores with us.
We can be as involved as you need, but how nice does this sound - especially if you have already tried to plan this trip on your own:
RV rental guidance, and suggestions
RV driver training at pickup
Full trip custom tailored itinerary and map
Exclusive access to off the beaten path areas and ideas (that only work with our supplier)
Wide range of lodging accommodation suggestions and reservations at trusted RV parks, luxury campgrounds, private land, and/or hotel
Local well-known guides and daily activity suggestions
Adventure excursion arrangements for your family
Arrange for drivers or pre-campground arrival services
Bike rentals
Car rental services if needed to explore destinations an RV will not be allowed
Dining reservations
Special experiences like private chefs, birthday cakes, photographers
24/hour assistance once on the road.
Pretty much anything you envision we can help.
If this sounds like something you would like to proceed with, let's begin!
Fill out this initial pre-trip form we ask all our clients before beginning every trip. Your credit card will be charged $200 and stored securely in our systems for your convenience.

&nbsp

RV trips are special and require some additional details. Let's get a few questions out of the way below before we meet again to go over your trip in further detail. After that, let's get that RV and present itinerary options. Sounds easy right?