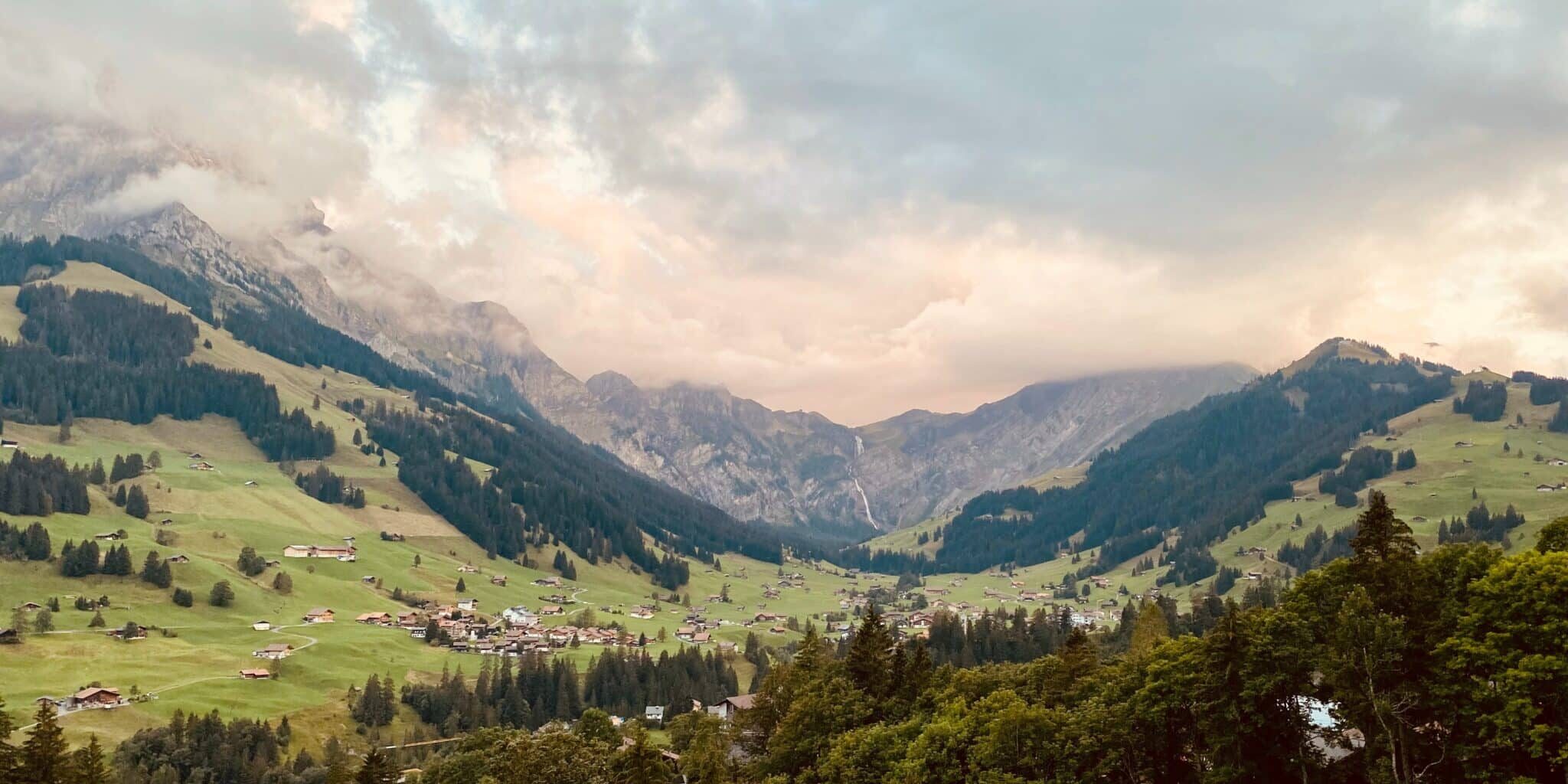 Yes, summer in Switzerland really does look like heaven on earth. And, you can have all the cheese and chocolate you want.
Switzerland is renowned for its stunning alpine landscapes, and summer is the perfect time to explore them. The mountains are lush green with snow capped peaks in the distance, dotted with colorful wildflowers, and you can enjoy breathtaking views from hiking trails or cable cars. You also hear the tinkle of cowbells in the distance always. It is just magical.
One of our travel advisors, Amy Cochran, recently took her family to Switzerland and part of her trip was a five day hiking adventure with Backroads. Here are her thoughts below.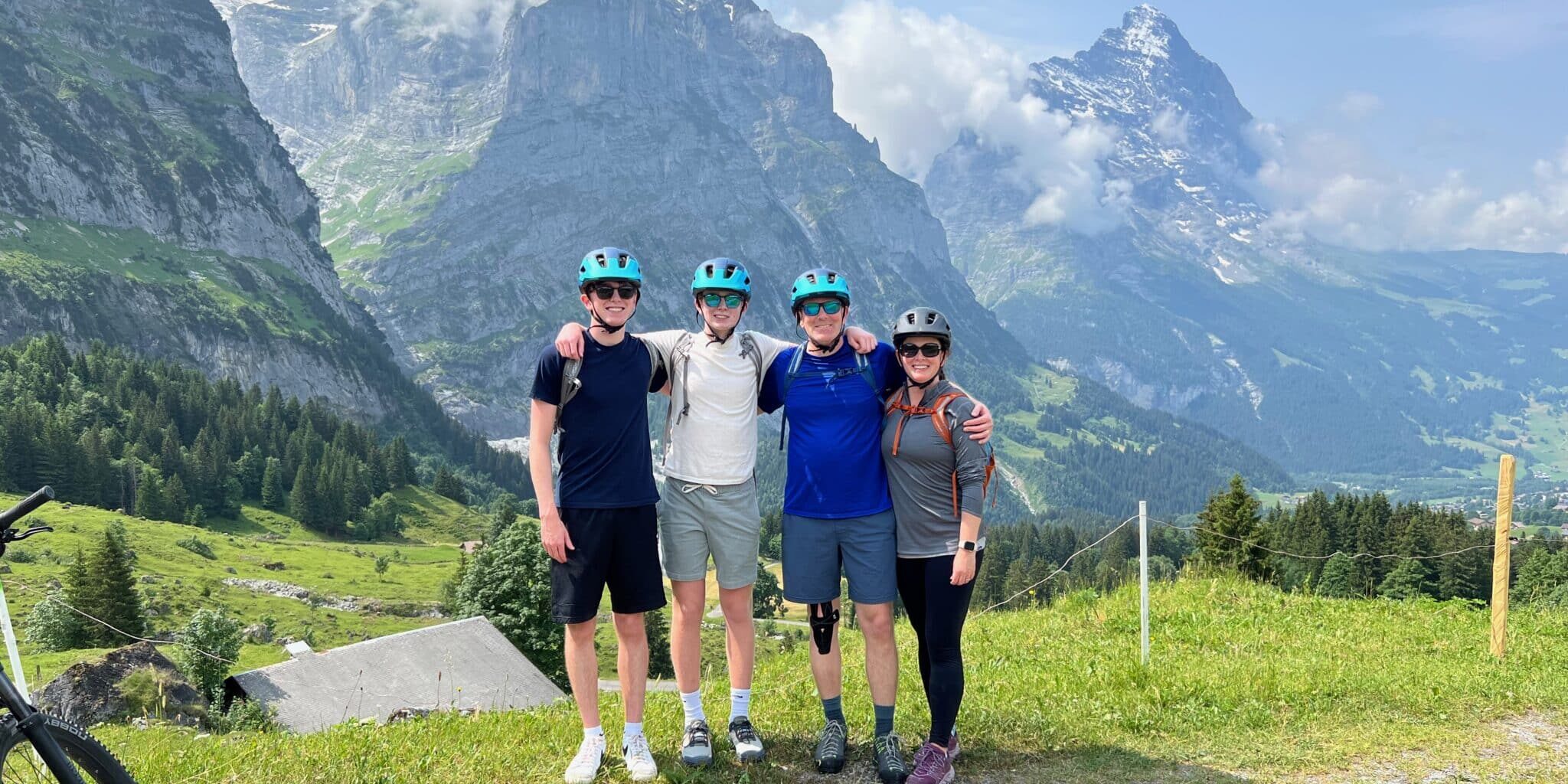 Family travel is the heart and soul of our business at We Travel Luxe and there is no better way to reconnect with your family than to travel with them. I personally love an active trip with my teenage boys.
Every time we accomplish something together, like the toughest trails, or even a boat day snorkeling or swimming through grottos, we re-connect deeper with each other and have unforgotten moments.
Switzerland was a series of unforgettable and WOW moments every single day.
While we did experience part of our journey in Switzerland as part of a five day "Older Teens & 20's" trip with Backroads Travel, there are endless ways to customize a trip to Switzerland. We can help you navigate all the ways to maximize your time and budget. Backroads is just one way to travel through this country. We know of many more, just ask.
You can combine Switzerland with other parts of Europe if your budget allows and we can help you figure that part out.
Switzerland is not hard to navigate by train, but it can be complicated because not every village in the Alps is serviced by trains. We recommend at least seeing a few of these remote and peaceful villages to get a truer sense of life in the Alps. I am so glad I was able to experience Grindelwald, Interlaken and Zermatt, but I loved Adelboden and Leukerbad so much. We work with the best travel partners in Switzerland to make the logistics work for you.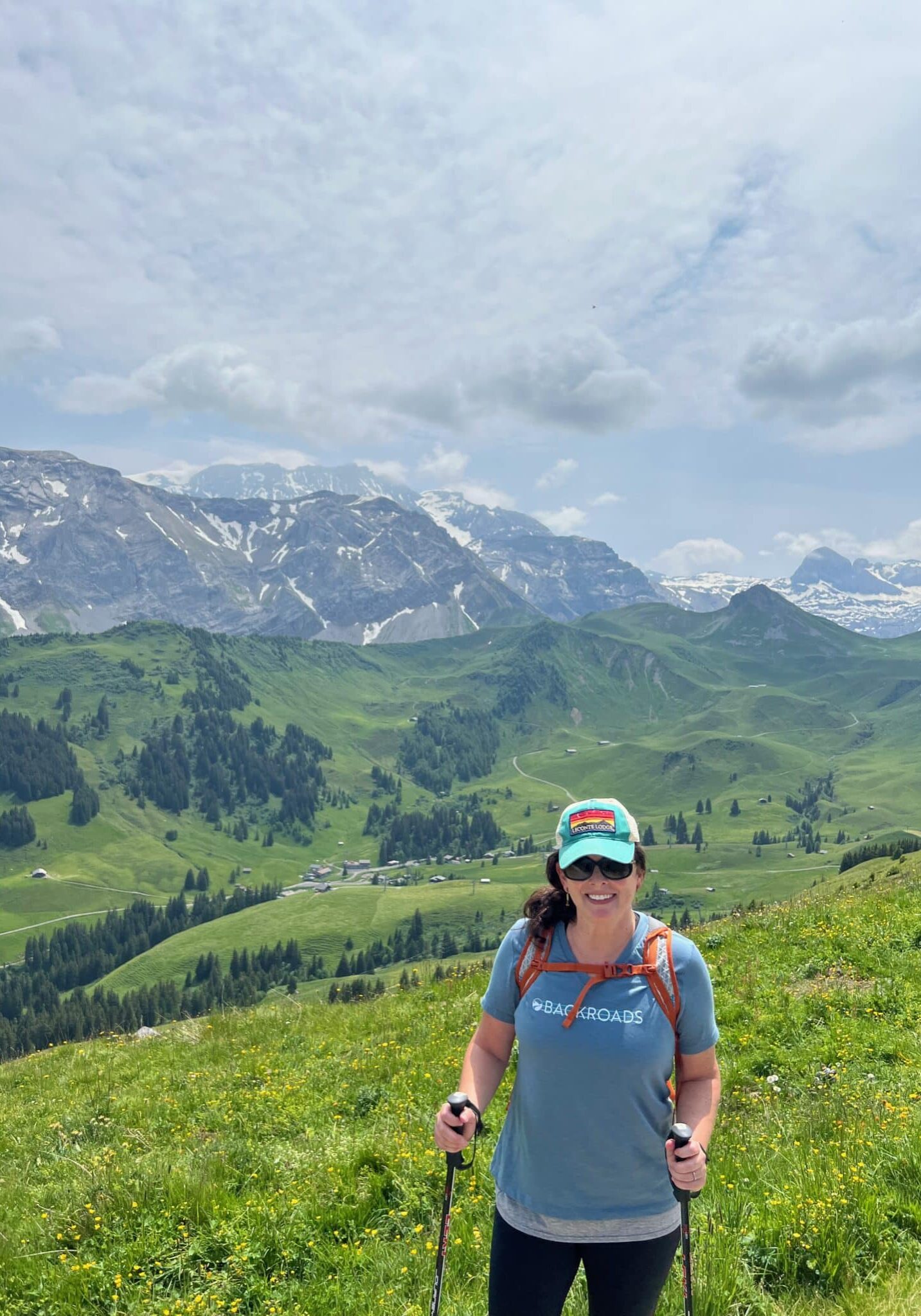 Backroads is known for providing exceptional active travel experiences combined with luxury hotels (for most trips in the premier hotel categories).
We can help you choose the right trip based on your preferences, fitness level, and desired activities. Backroads offers a wide range of itineraries, but if you have specific preferences or requirements, we can further customize your trip. We can assist with accommodations, transportation, meal preferences, and any other special requests you may have.
We can handle all the logistics, including flight selection, transfers, trains, and any necessary travel documentation.
We can assist with travel insurance, provide destination-specific advice and recommendations, and offer 24/7 support in case of emergencies.
Booking with us enhances your travel experience by providing expert guidance, customization options, exclusive perks, and comprehensive support. It ensures a seamless and enjoyable trip tailored to your needs and preferences.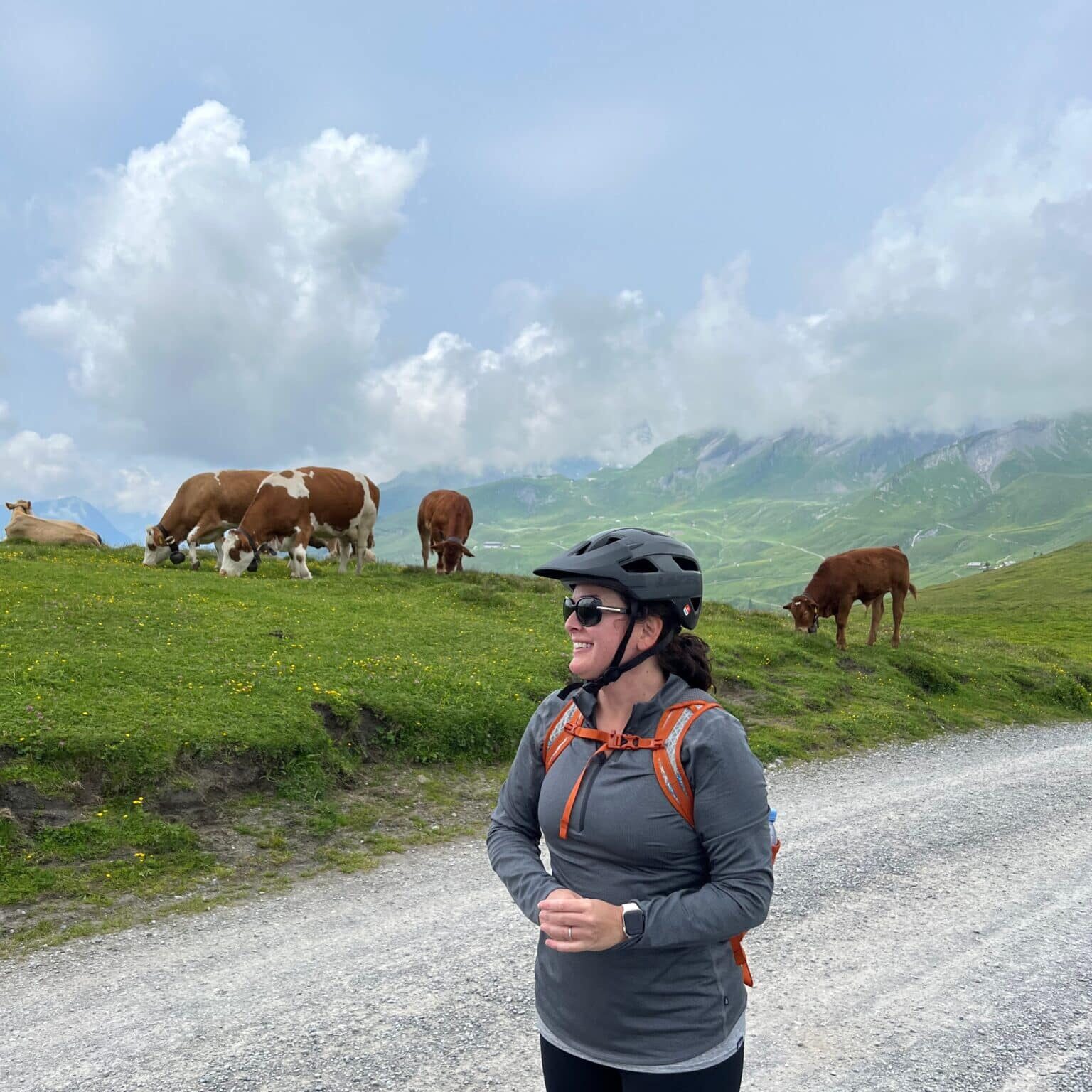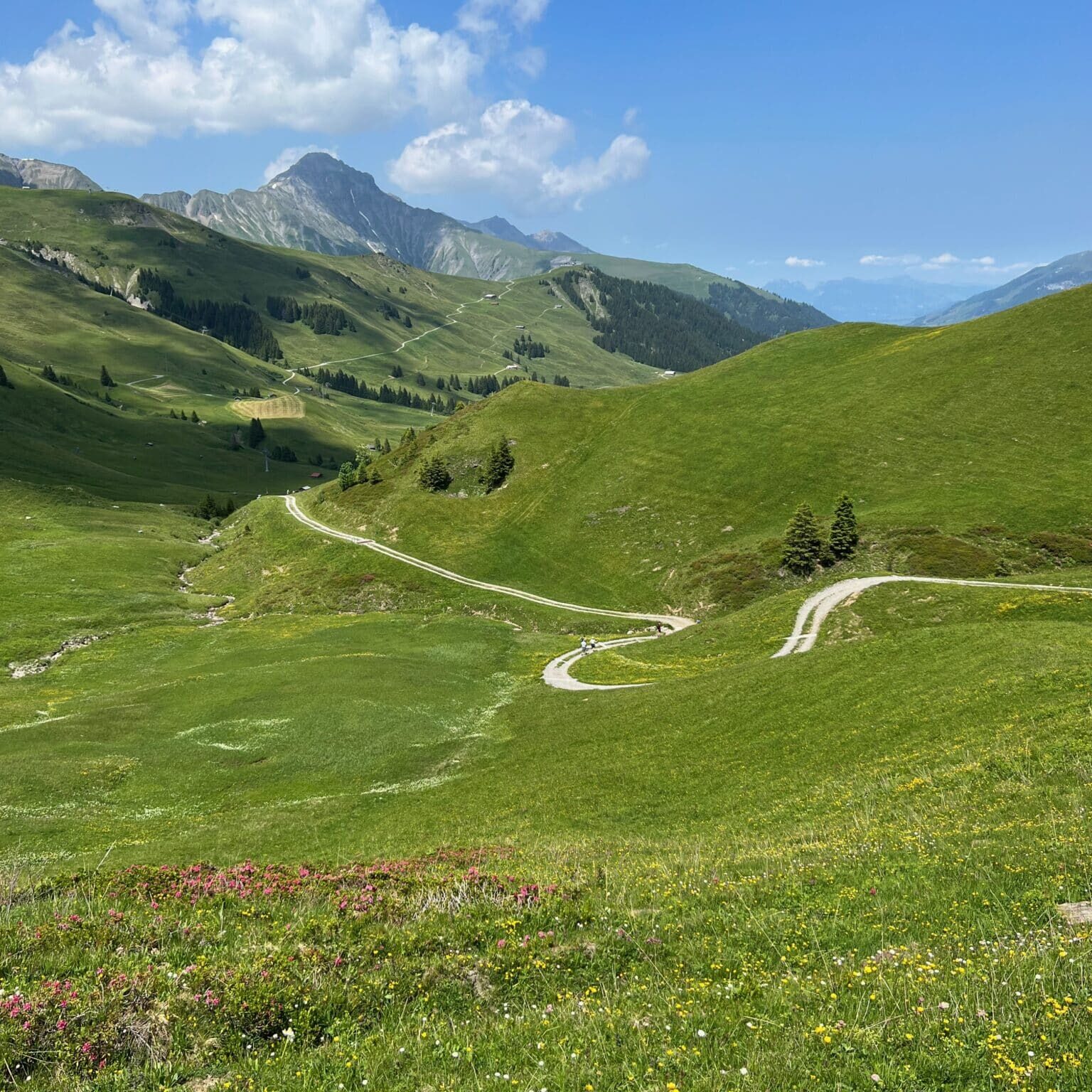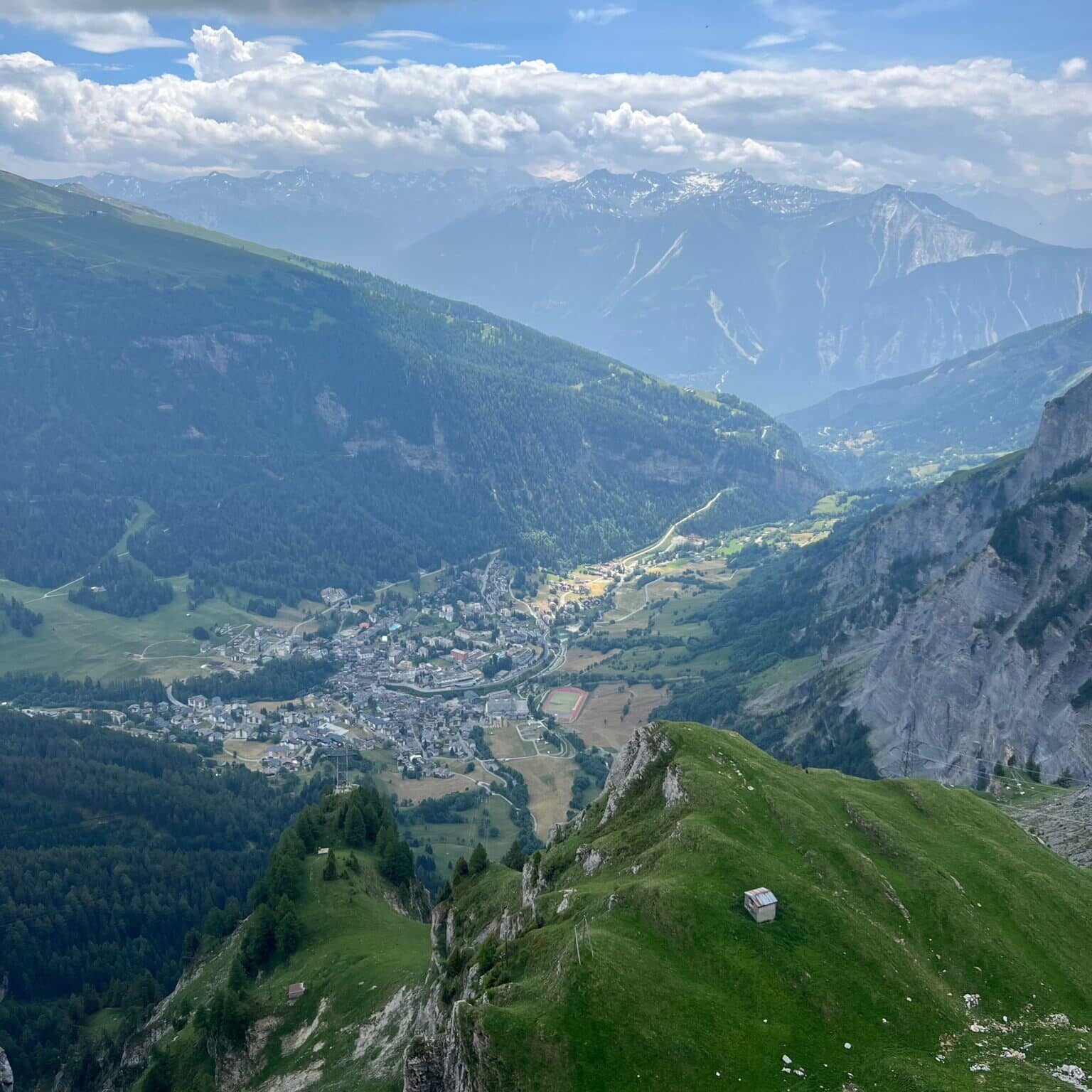 Why Switzerland in the Summer
I like to be active, I love hiking. But, before you think I'm something I'm not, I also like to be wined and dined. I am not a camper and love a nice hotel. This trip satisfied all of those needs for me.
The weather is generally mild and pleasant during the summer months, making it an ideal time to explore the beautiful Swiss landscapes. The snow has melted for the most part, allowing you to enjoy stunning panoramic views of higher altitude snow-capped mountains, lush green valleys, and crystal-clear lakes.
I have found that I love to hike in locations that have EPIC views and Switzerland was a bucket list dream for our family. But, there is more than hiking there. You can try your hand at mountain biking, paragliding, or enjoy a leisurely boat trip on one of the many stunning lakes. There are spa resorts and luxury hotels in the beautiful cities and lakes. There are so many scenic trains that take you to the views- you don't have to hike them if you don't want to. The combination of nature, adventure, and Swiss hospitality makes summer a fantastic time to explore the Swiss Alps.
Why book your next Switzerland Adventure with us?
Tours & Guides
Even with all this adventure and luxury, you'll still experience ease. We Luxe Travel works with only the best properties to ensure you get the experience you expect. We have exclusive relationships with many Switzerland hotels and resorts that know the level of service we expect for our We Travel Luxe clients. 
Getting Around
We are happy to set up transfers with trusted partners. Leave the logistics to us. Switzerland can be quite complicated as there are many ways to travel here. We can even send your luggage ahead of you leaving you free to explore and meet your bags after a fun filled day exploring. 
Help Available 24/7
Our travel advisors make sure every detail is taken care of and can adjust on the fly 24/7 - all you have to do is call or text. When you are in travel, you will have dedicated on the ground specialists to call too in Switzerland with our trusted partners. 
Exclusive Upgrades & Amentities through our Partnerships
Because of our affiliations with Travel Experts and Virtuoso, many times in certain properties we are able to offer you exclusive perks like upgrades (when available), daily breakfast, food and beverage or resort credit, early check in or late checkout. At booking, we will be able to share with you what value added benefit you receive by booking with us. 
Ready to find out more?
Drop us a line today to start planning your trip today.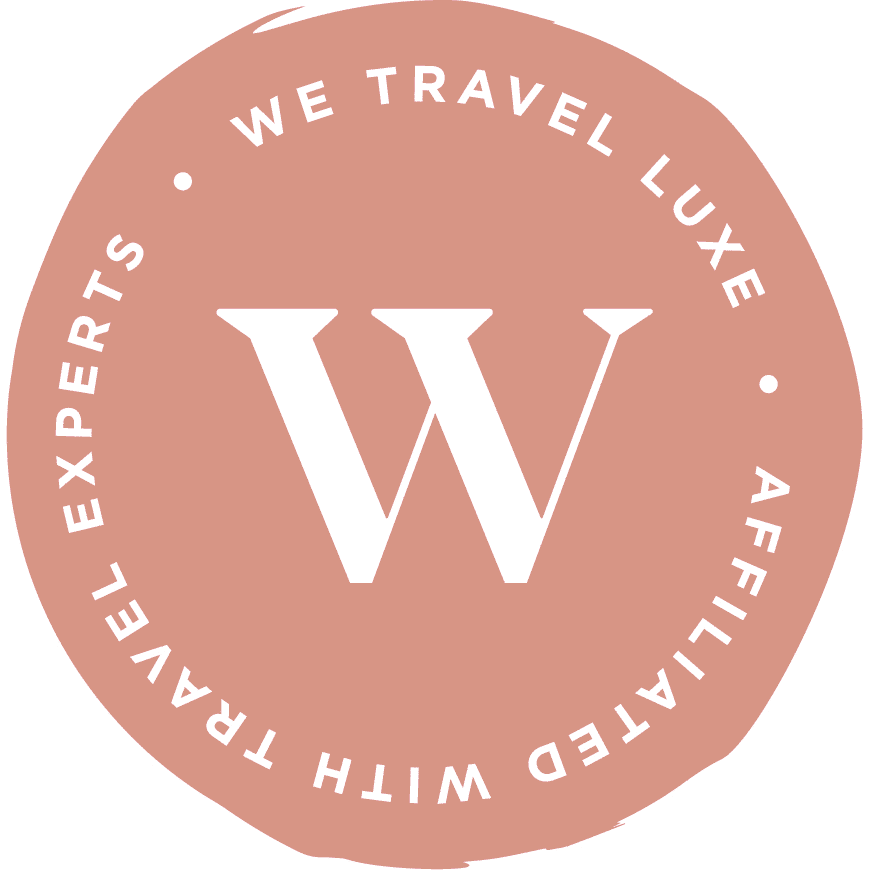 We Travel Luxe is a boutique travel agency affiliated with Travel Experts, a Virtuoso member, in Nashville, Tennessee. We help our clients see the world and help deliver unique experiences, adventures, and unforgettable moments that will last a lifetime! Please connect so we can start planning YOUR special experience!