Thank you for joining me on the second part of my journey in Greece where I visit Santorini, Mykonos, and Crete. Keep Reading... and if this inspires a trip to Greece, contact me and we can make that happen.
The Best of Greece - Santorini
Santorini is one of the most beautiful and famous islands in the world. Santorini is instantly recognizable for its whitewashed, cube-shaped buildings adorned with blue accents, steep cliffs and golden sunsets over a sea-drowned volcanic crater. Frequent ferries and high-speed catamarans link Santorini with Athens' main port of Piraeus, Crete and various Cycladic islands. Check OpenSeas for ferry timetables. Santorini Airport has year-round flight connections with Athens, and various European connections.
Because of how famous Santorini has become and the fact that millions flock to this gorgeous island yearly, planning a trip here can feel a little overwhelming. But, I've got you. I'm going to let you in on a favorite of mine below. That being said, there are many possibilities for a gorgeous stay in Santorini and I can help you narrow it down.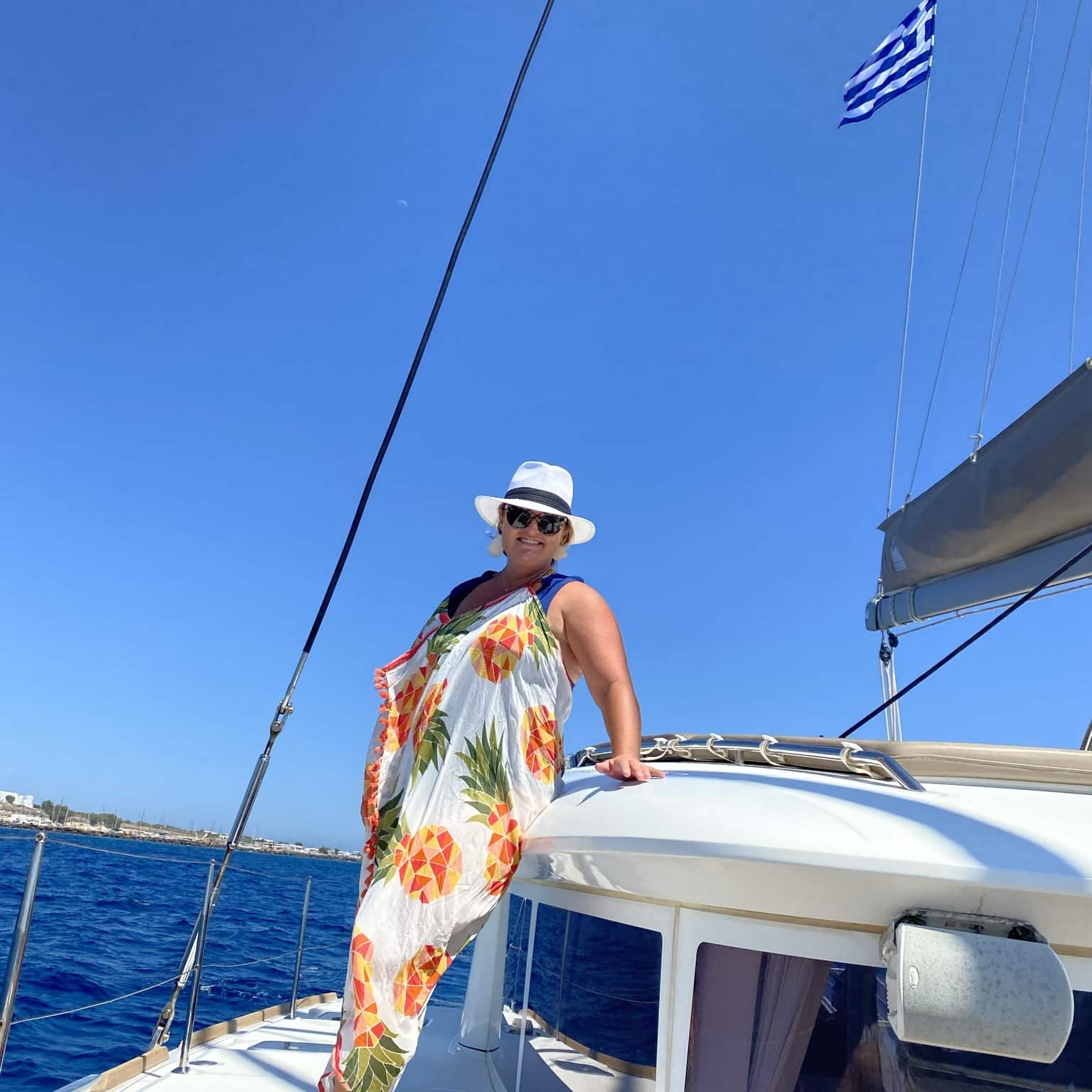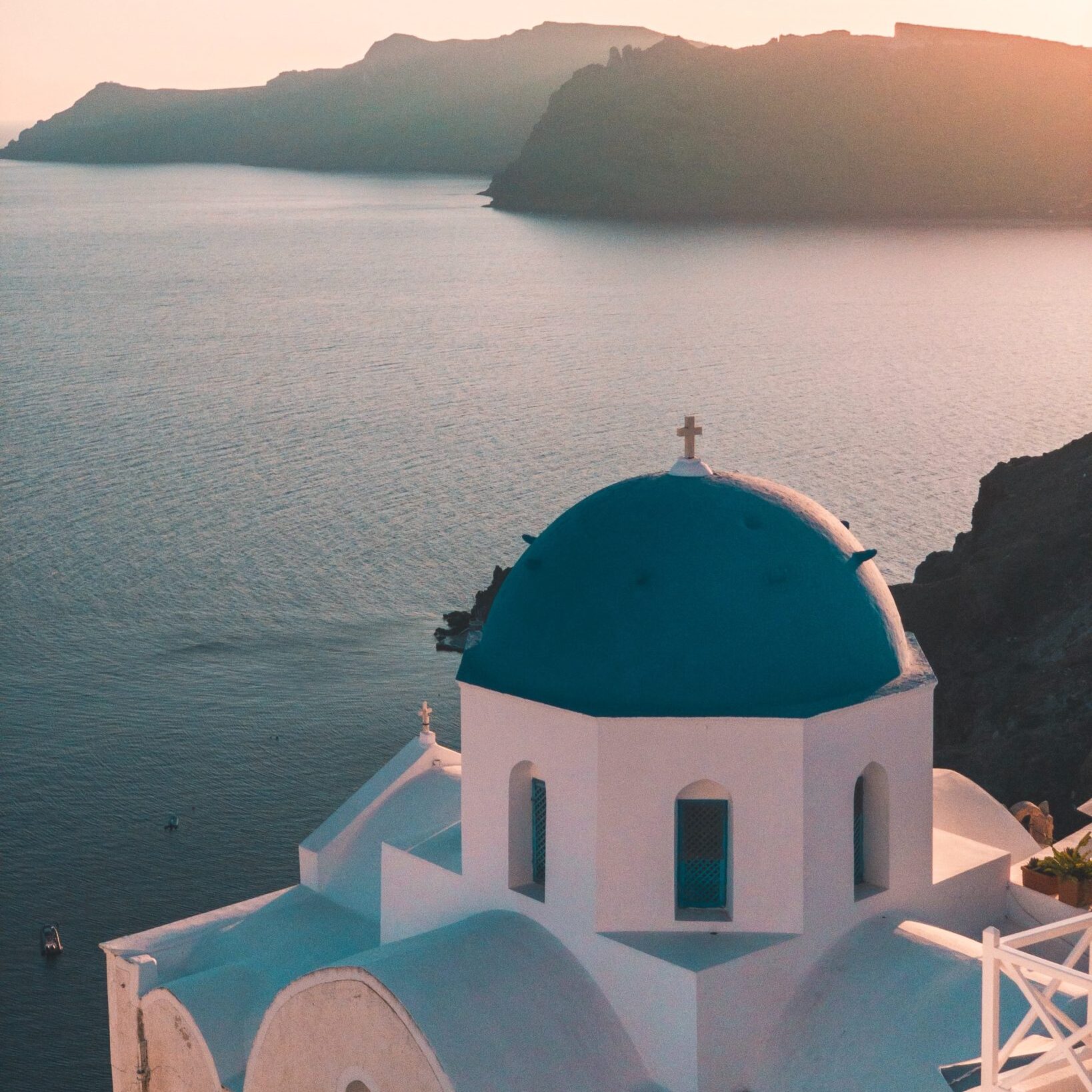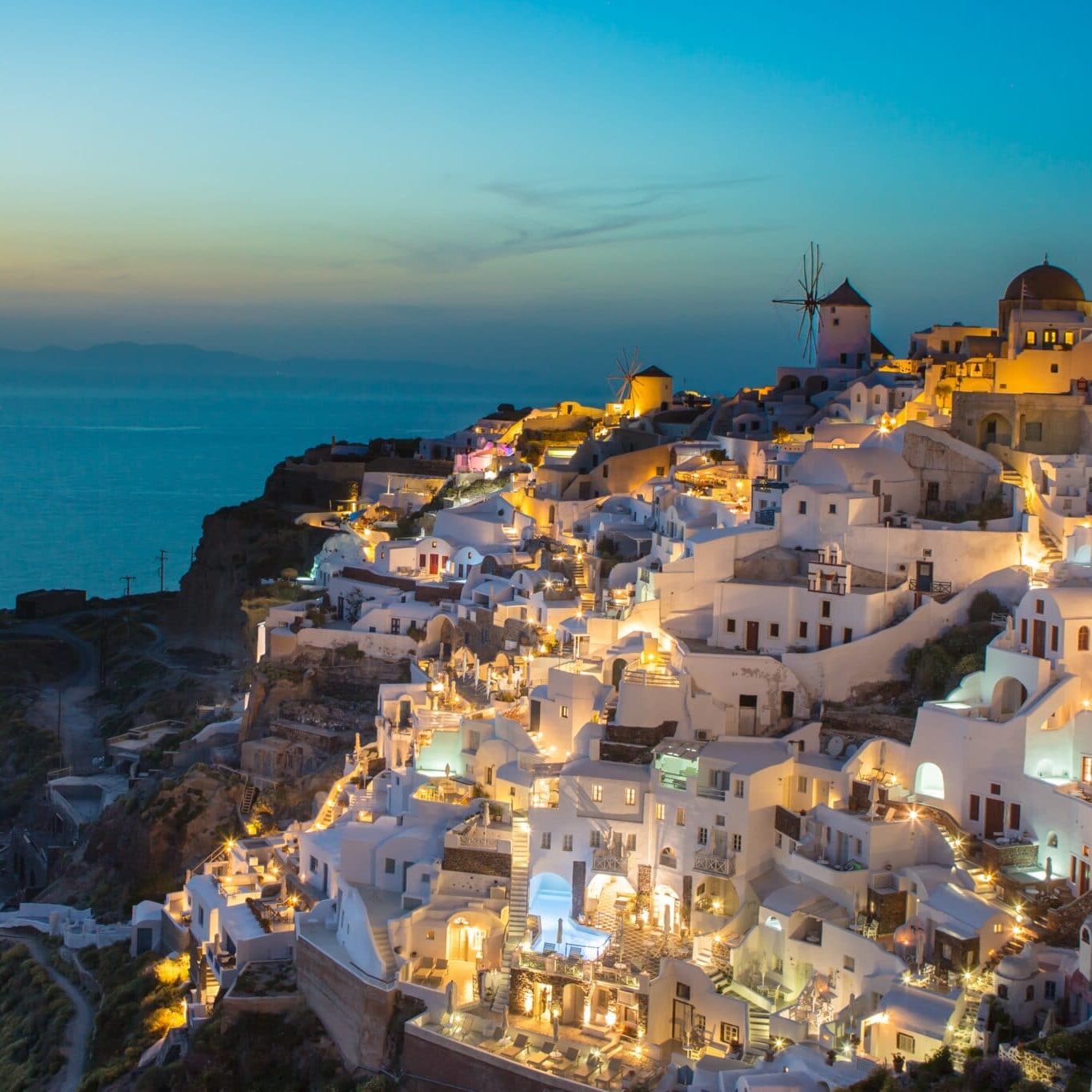 My husband Lowrie loves his drone and caught some footage of Santorini at dawn, and what a typical day might look like on the island. Take a look.
A trip to Santorini is never complete without a yacht trip around the island. The island has so many jewels that can only be seen by water.
Pro Tip: I have many trusted yacht charters I've worked with in Santorini, one of the perks of booking your trip with We Travel Luxe is our experience on the ground at destinations.
Vedema Resort, a Luxury Collection Resort
There are so many different parts of the island that you can enjoy. I would recommend staying in the Caldera area where you get the magnificent views then spending a few nights in the wine region where you can experience a less touristy area.
Vedema Resort is tucked away in the medieval village of Megalohori in Santorini. This hotel is not located on the cliffs but in the wine region. This would be great if you want to split up your stay on the island. You could do half of your time on the cliffs of the Caldera and half of your time in the wine region. We had dinner in Alati Restaurant, in a 400 years old winery cave which was incredible.
Fun Fact: Fun fact is that Tomb Raider was filmed at this property.
Virtuoso Benefits when booking with We Travel Luxe
Upgrade on arrival, subject to availability. Daily American Breakfast for two guests per bedroom. Bottle of fresh juice and traditional sweets upon arrival. $100 USD equivalent Food & Beverage credit to be utilized during stay (not combinable, no cash value if not redeemed in full. Excludes mini bar.) Complimentary daily access and transfers to the private Beach Club of Istoria, a member of Design Hotels, on the black volcanic sand of Perivolos Beach. Early check-in/late check-out, subject to availability. Complimentary Wi-Fi.
The Best of Greece - Mykonos
I have a confession: Mykonos may be my favorite island.
So many people think that it is the "party" island. While Mykonos has a great club scene, there is so much to this diverse gem. Beach Clubs are exclusive and a unique experience in Mykonos. DJ's from all over the world are summoned upon these hotspots.
Mykonos must be explored by water. A catamaran or speed boat around the island let's you see all of the beach clubs by water, stop off and have lunch, and swim in the gorgeous waters of the Aegean Sea.
The Myconian Collection
The Myconian Collection lays claim to some of Mykonos Island's most beautiful settings, capturing the essence of the incomparable Myconian charm and beauty. This is a family-owned group of ten leading luxury hotels on Mykonos, including three Relais & Châteaux, two Leading Hotels of the World, two Design Hotels, two Preferred Hotels & Resorts and a Small Luxury Hotels of the World.
Virtuoso Benefits when booking with We Travel Luxe
Upgrade on arrival, subject to availability
Complimentary Buffet Breakfast daily for two guests per bedroom
$100 USD equivalent Food & Beverage credit to be utilized during stay (not combinable, no cash value if not redeemed in full)
Complimentary round trip private airport transfers
Early check-in/late check-out, subject to availability
Complimentary Wi-Fi
Many of these perks and amenities are only available when you book your stay through a Virtuoso travel advisor.
The Best of Greece - Crete
Just a short ferry ride away from Santorini is the magnificent Crete. Did you know that Crete is the largest island in Greece and the fifth largest island in the Mediterranean Sea? The mountains and clear waters are spectacular.
Daios Cove Luxury Resort & Villas is a 5 star beach hotel. Perfect family resort and when you book through a Virtuoso Travel Advisor, many perks as I have mentioned, are available to you.
Curated Convenience from We Travel Luxe
Tours & Guides
Even with all this adventure and luxury, you'll still experience ease. We Luxe Travel works with only the best properties, tours, and guides - those we've known and trusted for years to ensure you get the experience you expect.
Getting Around
Our local drivers are the best: kind, knowledgeable, and willing to share tips and tricks to help get you around and save you money. We can recommend having rental car when necessary to make things easier and to save on transportation costs. Many transportation options are available while in Athens or the Greek Islands and this is one of the luxe services I offer for ease and confidence while planning your trip to Greece.
Help Available 24/7
Our travel advisors make sure every detail is taken care of and can adjust on the fly 24/7 - all you have to do is call or text.
Ready to find out more about Greece?
Greece is an amazing couple, friend group, or family trip. It's warm waters, amazing food, friendly locals, architecture and history make this country a perfect vacation. A trusted travel advisor, like We Travel Luxe, will make this trip over the top in luxury and convenience. Want to know more? Contact me.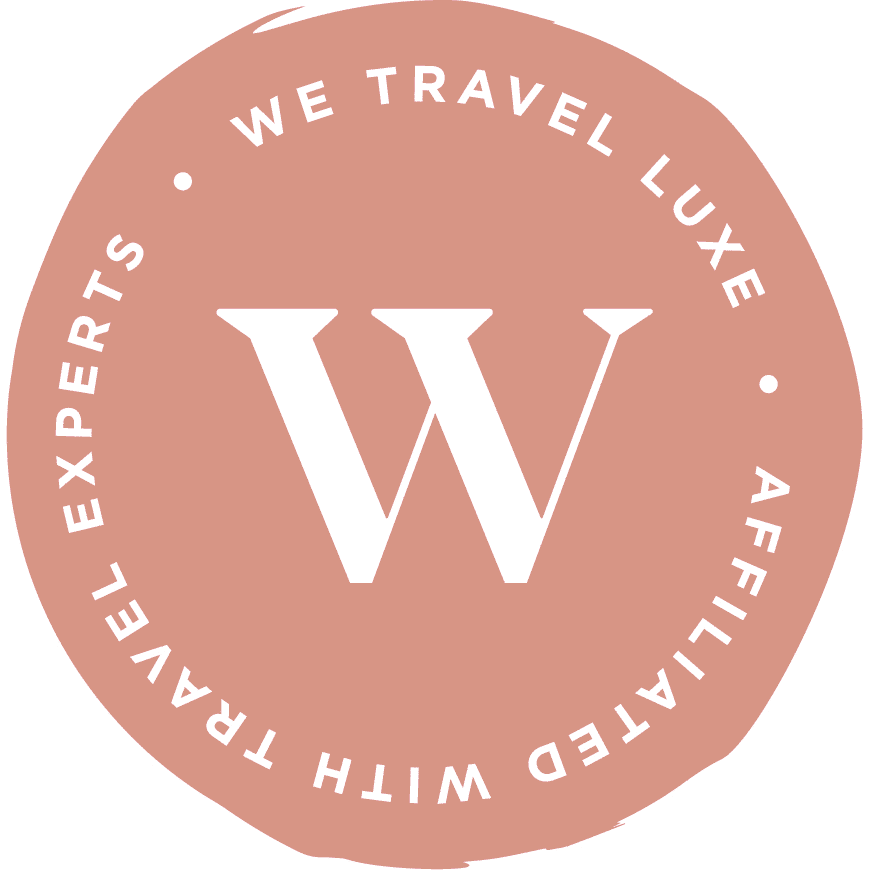 We Travel Luxe is a boutique travel agency affiliated with Travel Experts, a Virtuoso member, in Nashville, Tennessee. We help our clients see the world and help deliver unique experiences, adventures, and unforgettable moments that will last a lifetime! Please connect so we can start planning YOUR special experience!