The Best of Greece - Athens
When Greece opened to American travelers this summer, I was on that plane faster than you can say "OPA!"  
I flew to Athens direct from Chicago on American and if you can travel this route, I highly recommend.  
Athens has so many special places to stay. You can stay at the iconic Hotel Grand Bretagne with views of the Acropolis from Roof Garden Restaurant and Bar. You can also drive 30 minutes outside the city to the Athens Riviera. Check out these amazing photos of the Four Seasons Astir Palace. It is close to Athens and you are on the coast.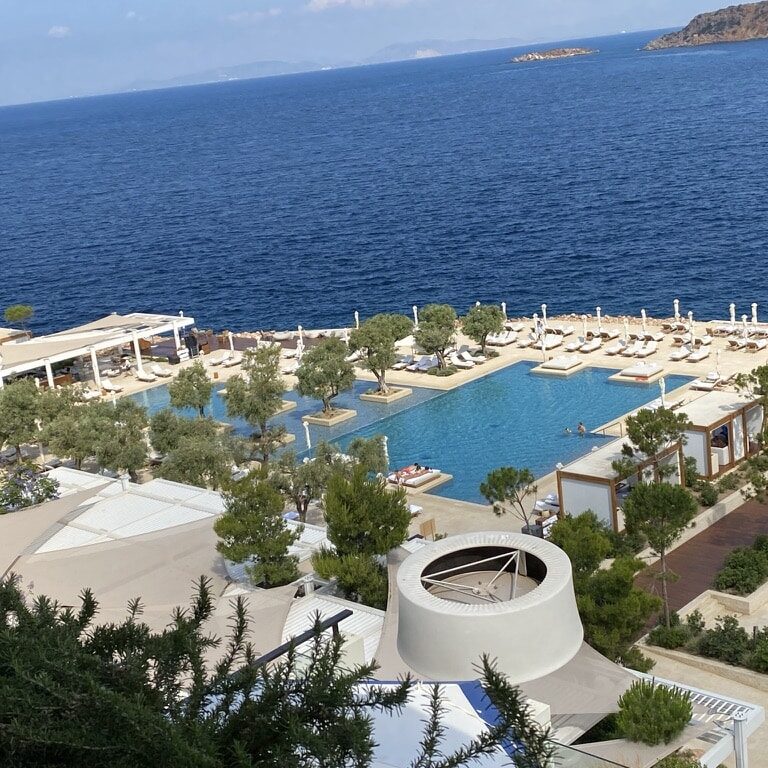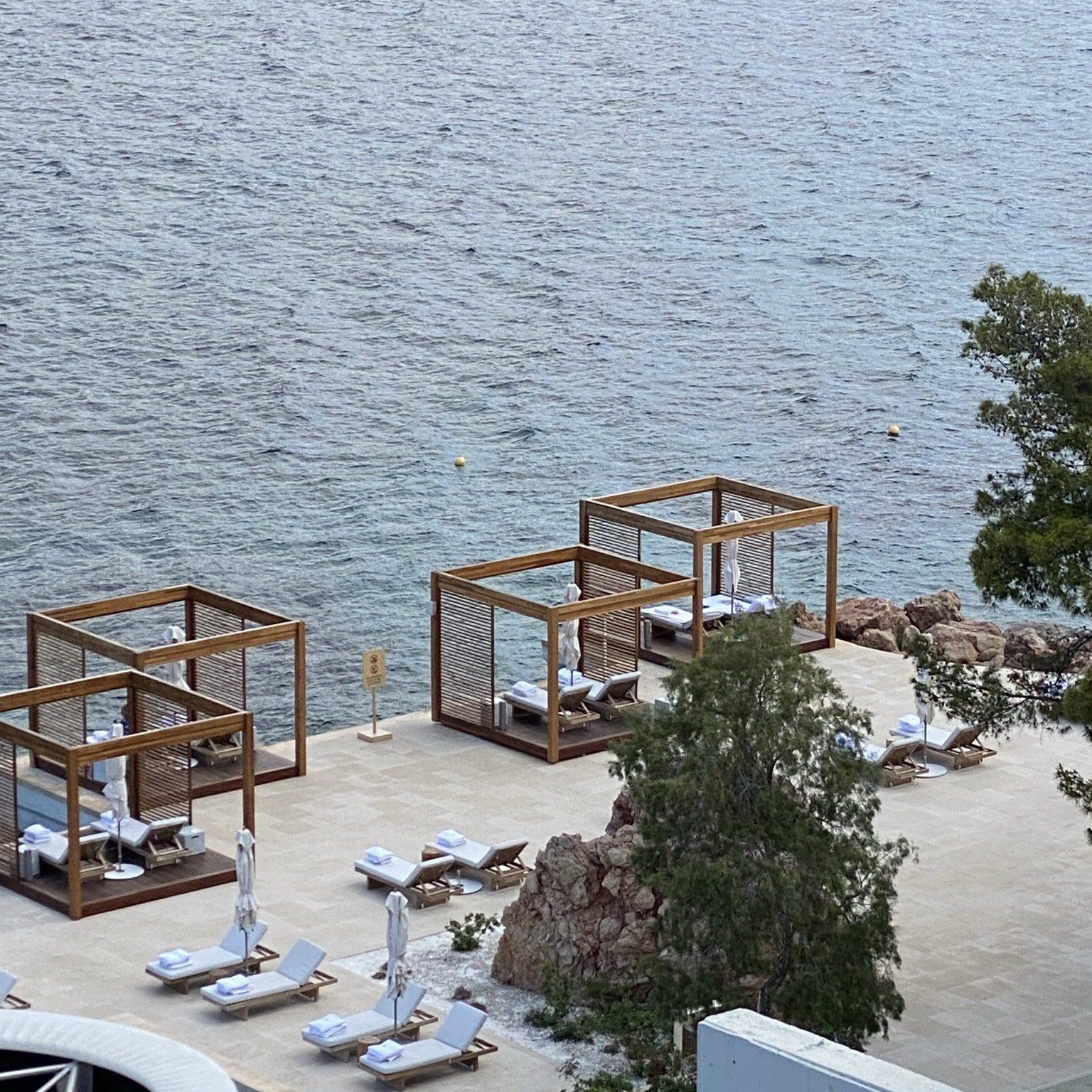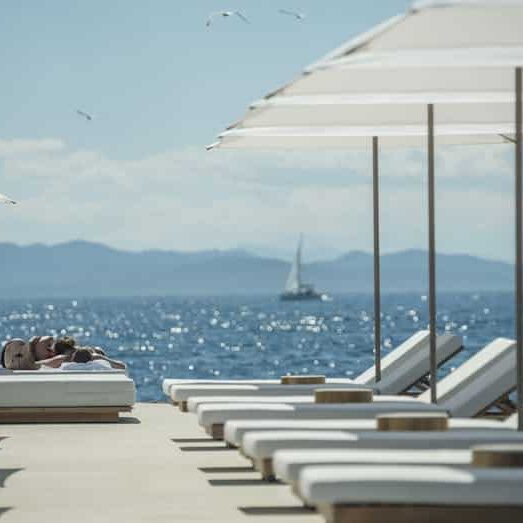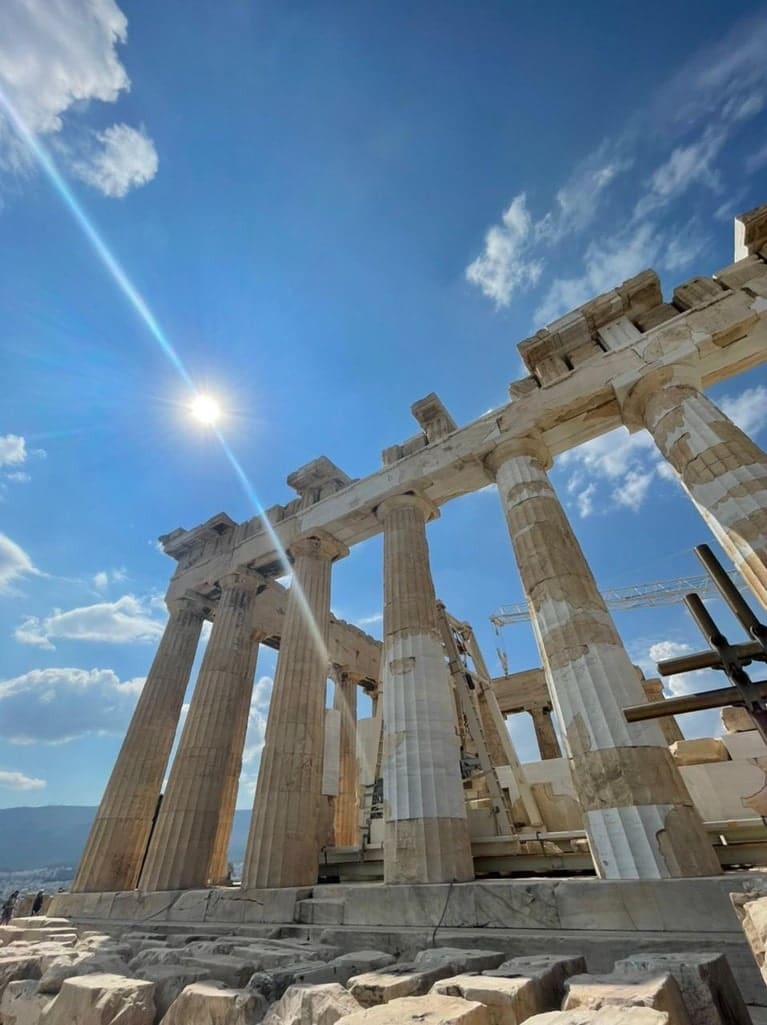 You simply cannot visit Athens without seeing The Acropolis.
This UNESCO World Heritage site is the most striking and complete ancient Greek monumental complex still existing in our times.
Pro Tip: I recommend a guide so you can understand the great history of Greece and can recommend several trusted guides I've worked with in Athens.
The Best of Greece - Paros
Next, I headed to the island of Paros, easily reachable by ferry from Athens. 
Paros belongs to the Cyclades, the most popular Greek islands group. It sits in the Aegean Sea and best known for its beaches and traditional villages. The winding streets, filled with cafes and boutiques, are exciting to explore.
Travel + Leisure just titled Paros the "best island in Europe." This tiny island is only 76 square-miles, but while little, with gorgeous white sand beaches, dramatic cliffs, traditional villages, and ancient architecture, Paros packs a punch.
Images courtesy of Parīlio Hotels
Parīlio Hotel
Parīlio Hotel in Paros is a 5-star luxury property with 33 suites. The timeless Greek architecture and subdued color palette show you all the glory of Paros. This is the best place to stay on the island.
Virtuoso Benefits when booking with We Travel Luxe
Upgrade if available, daily breakfast for 2, $100 USD resort credit.
Curated Convenience from We Travel Luxe
Tours & Guides
Even with all this adventure and luxury, you'll still experience ease. We Luxe Travel works with only the best properties, tours, and guides - those we've known and trusted for years to ensure you get the experience you expect.
Getting Around
Our local drivers are the best: kind, knowledgeable, and willing to share tips and tricks to help get you around and save you money. We can recommend having rental car when necessary to make things easier and to save on transportation costs. Many transportation options are available while in Athens or the Greek Islands and this is one of the luxe services I offer for ease and confidence while planning your trip to Greece.
Help Available 24/7
Our travel advisors make sure every detail is taken care of and can adjust on the fly 24/7 - all you have to do is call or text.
If Antiparos is a hidden jewel then this villa is a hidden secret paradise. This property is absolute perfection. If you are looking for extreme private luxury on a gorgeous beach with a private pool in your villa, this is it! Contact me for details on this property.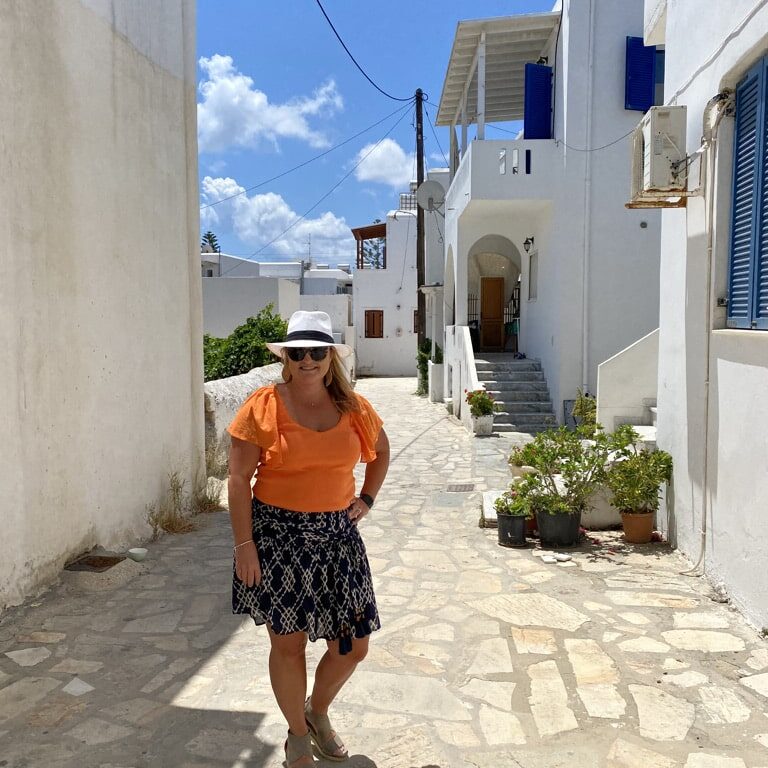 Stay tuned for Part 2 of my Greece trip where I visit Santorini, Mykonos, and Crete. 
Ready to find out more?
Drop us a line today to start planning your Greece trip today.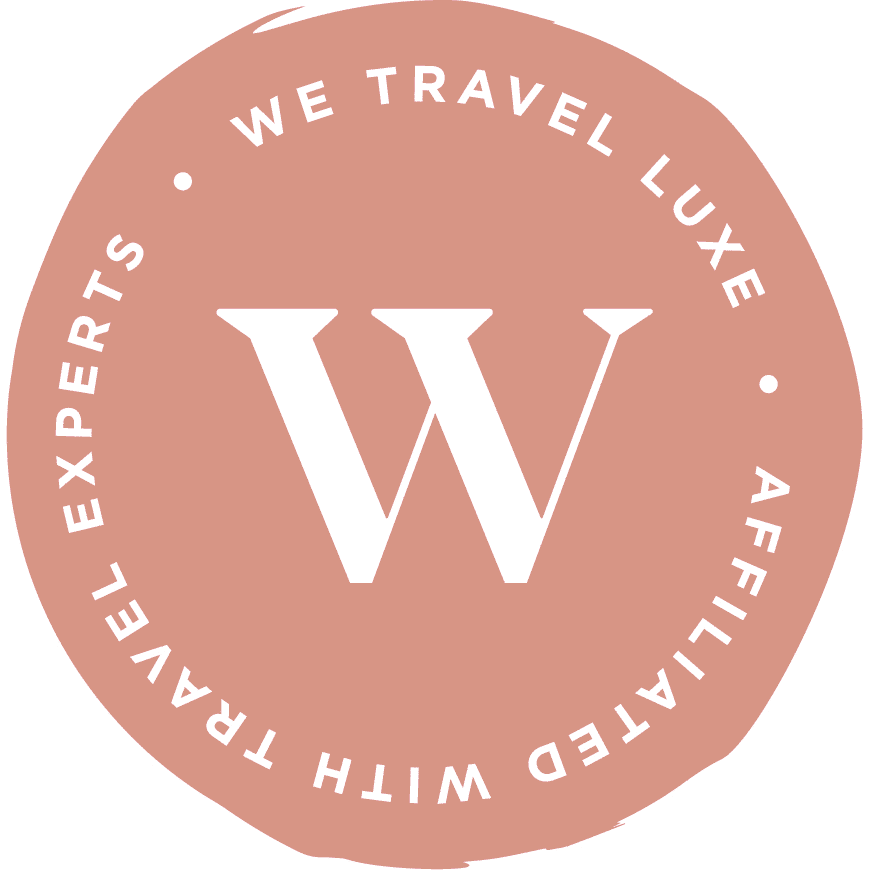 We Travel Luxe is a boutique travel agency affiliated with Travel Experts, a Virtuoso member, in Nashville, Tennessee. We help our clients see the world and help deliver unique experiences, adventures, and unforgettable moments that will last a lifetime! Please connect so we can start planning YOUR special experience!