For all of my eager clients who are ready to safely explore again, I have a lovely spot for you to begin! My husband and I just returned from Unico 2087 in Cancun, Mexico, and we were delighted with how seamless the entire experience was. To be honest, we might have felt safer in Cancun than we did in our hometown of Nashville. If you are chomping at the bits to leave your living room but anxious to travel during this time, I have put together a brief synopsis of our experience in Cancun and detailed how safe we felt the entire time.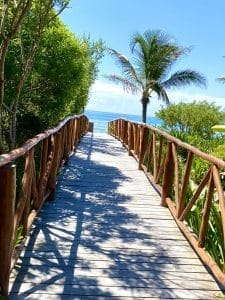 .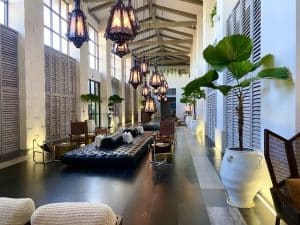 Getting there:
From start to finish, I felt taken care of. The Nashville airport was socially distanced / sanitized and the plane we took was also very clean with passengers carefully spaced out. We were, of course, required to wear our masks throughout the duration of the flight and the drink service was limited to minimize contact. The flight attendants served us bottled water with a snack from a small sealed bag, and it was very clear that they had perfected everything down to a science.
Our hassle-free Arrival:
Upon arriving in Cancun, we were temperature-checked, whisked through Customs and into a cab within 15 minutes. I was completely shocked at that timeliness compared to my previous experiences with Customs. We were sure to hail a cab with my driver contact, Leo, who always takes amazing care of me and my clients when we visit Cancun. He has the best travel recs and funniest anecdotes about the area. Unico is 45 minutes south of the airport, and before we knew it we had arrived!
¡Unico!: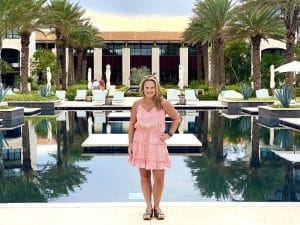 Unico is an all-inclusive resort with amazing service and dining that totally satisfied my inner food snob. (I'm convinced that I'll be a food critic in my next life). The pricing was very reasonable and we found ourselves charmed at every turn. Continue reading below for my favorite highlights from the trip:
We stayed in the Estancia Suite Tropical View Room and it was definitely worth the splurge! It was the perfect combination of rustic chic and modern luxury. We had a balcony jacuzzi overlooking the ocean and a spacious 1200 square ft living / dining / kitchen area. Our 'local host' Pasqual was assigned to our room and took care of everything we didn't know we needed, from making dinner reservations to drawing a bath. We absolutely fell in love with him.

The Pools at Unico are to die for! They have two pools, one for quiet lounging and another where there are activities such as volleyball, beach parties, water aerobics, and a movie night should you choose to partake. And did I mention poolside service? You can have tiki drinks and lunch delivered to your lounge chair, and quickly begin living your best life. (Look for Victor, he was the sweetest and most attentive pool server). Our favorite drinks were the spicy margarita and the Iceberg (half marg / half beer)!
.   
Cueva Siete is one of four restaurants that they have on site and it was hands down my favorite dining experience of the trip. We ate there twice! My husband enjoyed sipping their Clase Azul Reposado tequila and we both enjoyed the duck tacos as an appetizer. And the final act of the meal is a fabulous Mayan Flaming Coffee for dessert. This is a tableside presentation with fire and coffee. Such a treat! (Make sure to book your reservations for all the restaurants at least two weeks in advance – we dined at 7:30 every evening).

Mi Carisa is their Italian restaurant, and the most beautifully designed one at that. We sat outside and definitely would recommend applying bug spray before you go! Each course is small so order different things to try. A few items that we really liked were the calamari, calzone, brick oven pizza, and salmon. Don't bother with the pastas (after all, you are in Mexico, let's not expect traditional Italian). And you know I love a good craft cocktail, so I would recommend trying the Gin Aurora off their cocktail list!
Mura House is a Japanese restaurant on the resort. Keep in mind that there are two different sides of this restaurant. The Hibachi Grille is the most popular and you need a reservation in advance for this experience. This is a great opportunity to enjoy conversation with the other Unico guests seated at your table! The other side of Mura House is traditional Japanese fare, and we ordered multiple items to sample. The sushi was delicious!
2087 is the main restaurant on the resort. They serve breakfast and lunch, and the food is fresh and delicious! For breakfast, they have fresh squeezed juices and mimosas to enjoy. We thought that the lunch here was the best at the resort!

Café Inez is a little café near the lobby. They had incredible coffees, teas, smoothies, and pastries. Be sure to order the Café Americana, and I loved the chia pudding in the mornings. I loved that you had the option of choosing healthy food options almost everywhere you go! They are also very sensitive to dietary restrictions / food allergy prerequisites.

Our day trip adventure in Tulum was really magical. I asked Leo to pick us up to visit a few cenotes in Tulum. What a fun day! The Cenotes are large pools of water that have been there for thousands of years. You can snorkel, dive or swim in the incredibly blue water. Don't forget your bug spray!! Mosquitos are plenty in the mangroves that border the cenotes. The most fun part of our day was visiting Tulum. It was my first time to visit this area. I have always heard that Tulum is very Boho Chic (whatever that means). Well, that is a correct assessment. It is not a "stay on resort" kind of place. The main street of Tulum is filled with adorable high end shopping, gorgeous/quaint restaurants and outdoor bars. There is a bike path that goes for miles. Tulum is filled with small, boutique hotels that overlook the ocean. I must admit, I fell in love. I will definitely be staying here soon. This is a new concept to me with people enjoying life on the street with shopping, eating, and the beach.
FAQ's:
What are negatives of Unico?
The wine was not great but as to be expected.
Mosquitos were plentiful. Be sure to bring your bug spray!
The beach this time of year had a lot of seaweed. That is happening more and more during the summer in Cancun. It clears up when the temperature drops a bit.
Is Mexico safe?
I get this question so often. Hear this loud and clear—YES!! We make sure that you have a private transfer waiting for you at the airport to take you to your gated property.
The safety measures at the resorts are tight! Security is everywhere and we felt very safe.
Can you drink the water?
The resorts have filtered water so this should not be a concern. In your bathroom, they will have bottled water for you to brush your teeth if you would rather. They filter their ice for all of the drinks and we had no problems.
I wouldn't 100% recommend drinking beverages with ice from a street vendor. There is always the possibility that the water isn't filtered!
Do you have to dress up for dinner at Unico?
Great question! Thank goodness they do not require pants, jacket or closed toe shoes for men. They have a relaxed casual atmosphere. My husband wore his flip flops every night with nice shorts.
How long should you stay?
We stayed 5 nights and that was perfect. We had 3 days at the pool and 1 day exploring Tulum. I could see how it would be nice to stay 7 nights but we had to get home to the kiddos. Keep in mind that this is a hot resort for honeymooners!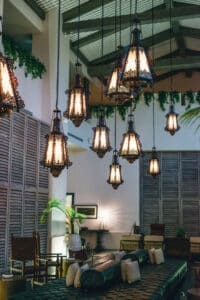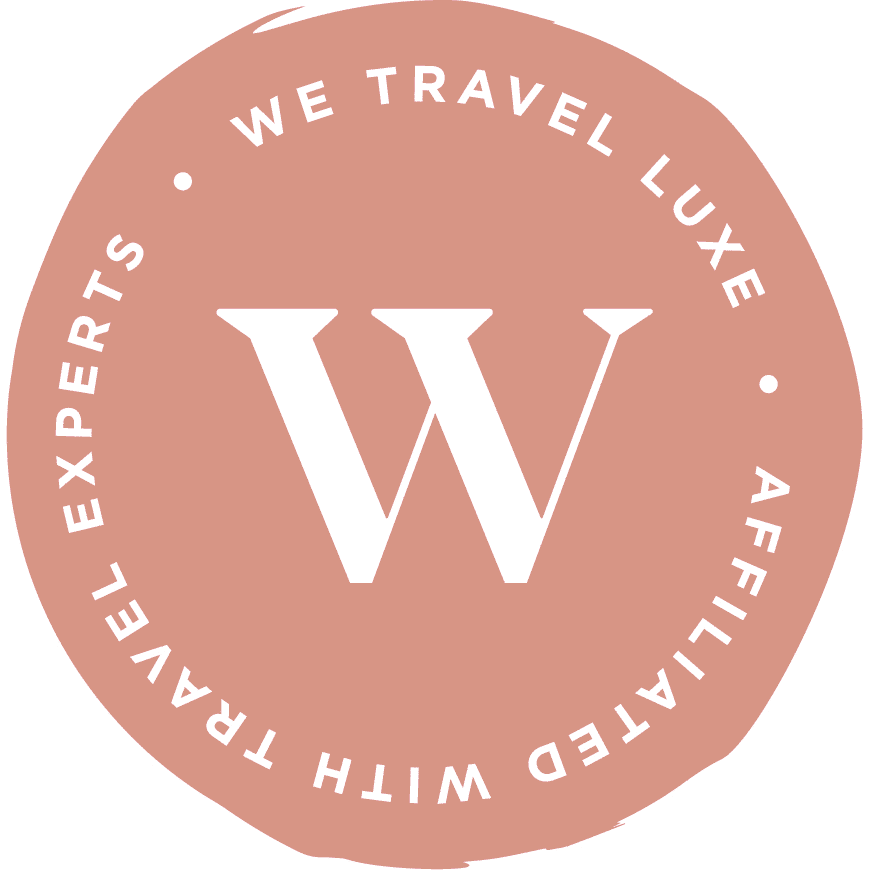 We Travel Luxe is a boutique travel agency affiliated with Travel Experts, a Virtuoso member, in Nashville, Tennessee. We help our clients see the world and help deliver unique experiences, adventures, and unforgettable moments that will last a lifetime! Please connect so we can start planning YOUR special experience!